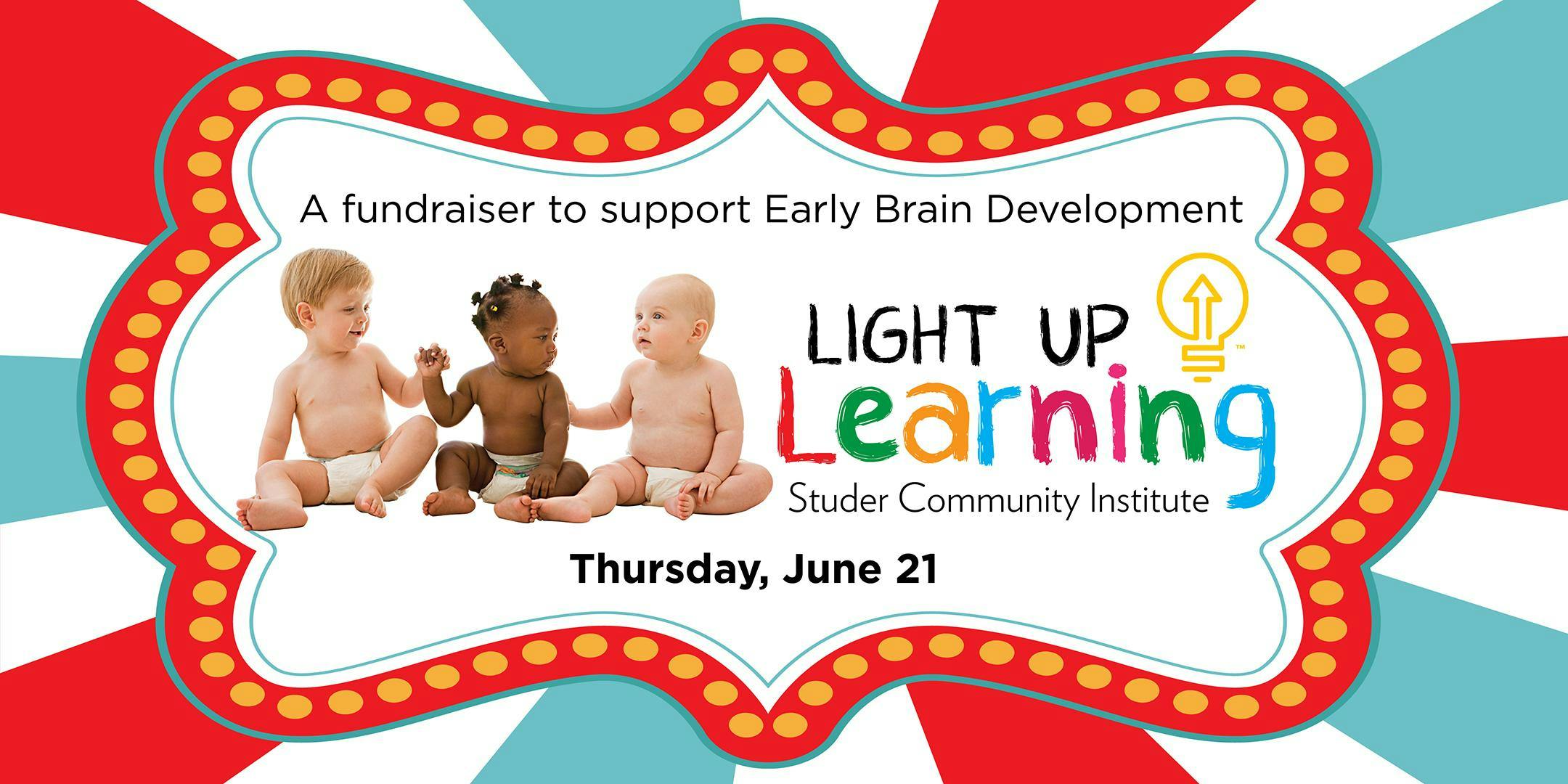 Build a brain. Build a life. Build a community.
Come one, Come all! Please join us for the second annual "Light Up Learning" fundraising gala. The curtain is set to rise at 5:30 p.m. under the "Big Top" at the Court Of De Luna event space, 116 East Gonzalez St.
This exciting and fun event will include music, early learning inspired food, live and silent auctions and more. The entertainment will be circus themed and will feature a stilt-walker, a contortionist, a magician and so much more. Attire is business or cocktail.
SCI board member, Pensacola native and Miami Dolphins offensive lineman Josh Sitton, who graduated from Catholic High School will be one of our special attendees. Sitton was drafted by the Green Bay Packers in the fourth round of the 2008 NFL Draft. He was part of the Packers team that beat the Pittsburgh Steelers in Super Bowl XLV. He signed a three-year contract with the Bears in 2016. The Dolphins signed Sitton, who played college football for the University of Central Florida, this year.
Joining Sitton in attendance at the event:
Fred Robbins, Tate High graduate, played for 12 years in the NFL. Robbins played at Wake Forest University and was drafted by the Minnesota Vikings in 2000. He played for the New York Giants and was part of the Giants' Super Bowl XLII championship team. He ended his career with the St Louis Rams. His Pensacola philanthropy, Mr. Robbins Neighborhood, provides guidance and mentorship to young athletes.
Cody Whitehair, starting center for Chicago Bears. Whitehair was a 2016 second round draft pick who was named to the Pro Football Writers Association All-Rookie Team.
1993 Heisman Trophy winner and 11-year National Basketball Association veteran Charlie Ward. Ward was a standout quarterback at Florida State University, where he won the Heisman Trophy, and was a standout basketball player. He played for the New York Knicks from 1994-2004.


Some of the live auction items will include:
— Miami Dolphins package,including a flight for two to Miami or Ft. Lauderdale, two nights of hotel, two tickets to the Miami Dolphins, on-field pregame passes; meet and greet with Sitton.

— Perfect Plain Grain to Glass Beermaking Experience.Winner and two people will have the chance to sit down with the PPBC Brewing team and come up with a custom beer recipe to be served at Perfect Plain. Those three people can also be on site to watch (and maybe help!) during the brew day for their custom beer. You will also have the chance to name your beer, which will be on display in the PPBC taproom as long as it lasts.
A few weeks later, there will be a midweek release party at for your beer with a free keg for you and your friends. You will also be able to bring some home in our 32 oz. crowlers

— Golf with Derrick Brooks. The Pro Football Hall of Famer and graduate of Booker T. Washington High School will offer round of golf with the winner of this package at Pensacola Country Club. Brooks played for 14 seasons with the Tampa Bay Buccaneers. The Florida State University graduate went to the Bucs in the first round of the 1995 draft. He was named to the Pro Bowl 11 times and won a championship in Super Bowl XXXVII.
— A very limited edition pink driver signed by PGA pro Bubba Watson, a native of Bagdad. Watson has won the Masters twice. He is also part owner of the Pensacola Blue Wahoos, as well as a car dealership in Milton and Bubba's Sweet Spot candy shop.
— Tons of signed merchandise from NFL players, and much more.
If you are interested in sponsorship, please contact Nicole Webb Bodie [email protected], 850-748-2027. Tables of 8 are $1000, individual seats at $125 per person or $225 a couple.
More about our work:
The Light Up Learning fundraiser, planned for June 21, will support the Institute's work to build an Early Learning City where every child has a chance to make the most of their lives. SCI's work focuses on increasing everyone's knowledge about the importance of healthy early brain development in the first three years of life.
In that critical window, 85 percent of the human brain develops, laying the basic wiring that helps make children ready to succeed in school and life.
We do that in three key areas:
— Brain development education for Escambia County mothers within 48 hours of childbirth.
— Parent education for children living within our county's pockets of poverty.
— Building learning into the external environment across the community.
Return to Events